Any single person could be 47 lurking…
One of the best things about my job is that sometimes, I get to play a AAA game before it gets released. Actually folks, that happens more often than you'd think, but that's the best perk about being a gaming journalist. So, when IO gave me a partial copy of Hitman 3 to play, I was incredibly excited. Full disclosure is needed here. I've used an Xbox One S for my review, and I am fully aware of a VR mode being brought to the PlayStation VR. However, I am not at my better half's, and she's the one with the Sony Tech. I have also kept this back until release date, so I can give you the best breakdown of this game that I can. Until 20/1/2020, certain aspects of this game have been kept secret through a press embargo, which means that I couldn't talk to you about them.
What's New?
If you haven't played Hitman at any time in the past, then I suggest you get a copy of the games. My first Hitman game was Hitman: Absolution, and I highly recommend it. If you're reading on from here, understand that I assume you've played a Hitman game in the past. Are we clear? Good. Hitman 3 is the third in a trilogy of games developed by IO Interactive, but unlike the previous two games, this one is also published by them. There's been no interference from Warner Brothers like there was in the last two, and it shows. This game feels like the third in a trilogy, and the culmination of all the best bits.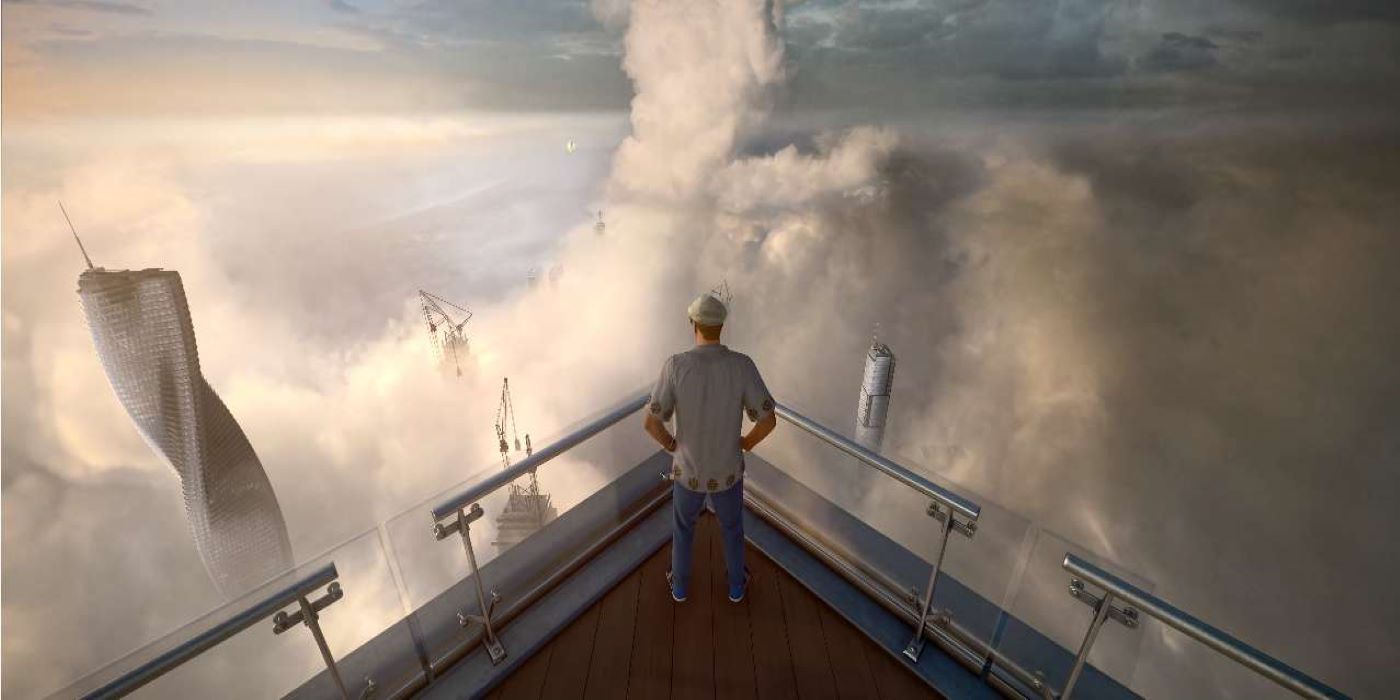 The maps are bigger, there's more contract assassinations to do, there's more crazy disguises, and the humour is still there. The humour isn't as pronounced as it has been in previous Hitman games, but it's there if you look for it. In the level set in Dartmoor, UK, there are opportunities to get your target scared shitless by using local folklore. This had an even bigger effect on me, as my family hail from nearby Cornwall, and so I was a very happy man about this.
Can I take a selfie?
In terms of additions to the franchise other than levels, one of the best things added was the camera. It holds your hand through the first level as you utilise this to read keypads, gain information and read classified documents, but bear with it. During the mission in China, the camera goes from being "just another add-on" to absolutely vital. Getting good with it early on will pay dividends here. Actually, that's a good point: Learn to be proficient with everything early on, as you're going to need to be that good during the Berlin level.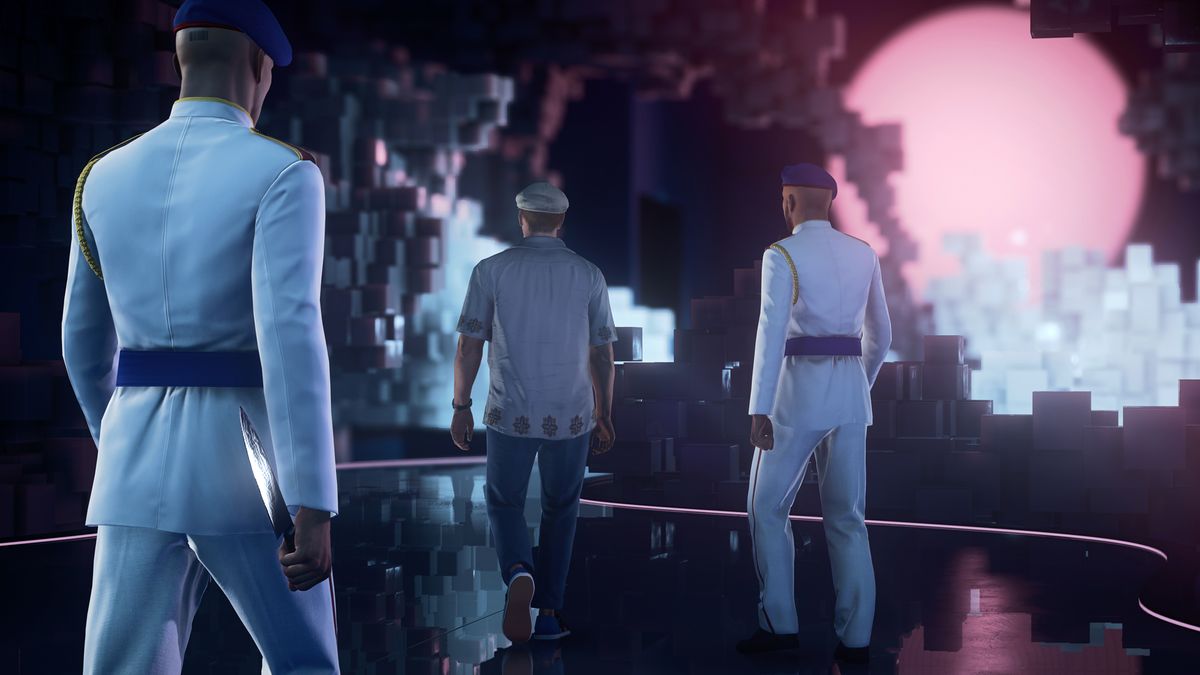 Speaking of Berlin, this level is by far the most fun in the game, but it's also the hardest. Take out your target whilst avoiding the other assassins in a busy nightclub. One of the things that got a chortle out of me was the blending in. We all know 47 isn't exactly the sociable type, but when someone confused 47 for a celebrity and asked for a selfie, it shows that IO haven't lost their comedic touch.
Is this game difficult?
Short answer? Yes. This game is a lot harder than the other two IO have made for our gaming delectations. Don't be disheartened, though. Just because the game has one hell of a difficulty curve doesn't mean it's not open to new gamers to the franchise. If Hitman 3 is your first time playing a Hitman game, it's gentle with you. It doesn't drop you in at the deep end, and the first level in Dubai seems explicitly designed to allow you to learn. I have to admit gamers, it had been about 4 months since I last played Hitman 2, and I was incredibly rusty. However, the game is user friendly, and even now has colour blind options for notifications. As someone who is colour-blind, this was incredibly handy.
You will find, however, that by the time you've progressed to Berlin, even on the easiest difficulty, that the game gets incredibly unforgiving. It's worth taking the time to repeat the missions until you get smooth with it, as you'll find that it works more to your advantage if you do. Also, this brings me nicely onto the best addition to the Hitman franchise: The shortcuts. In the previous games, the biggest gripe I had was going a very long way around the map to gain access to when I could kill my target. Every time you unlock a door in Hitman 3, the game remembers, so you can shave well over half the time in assassinating your target.
What about the previous games?
Hitman 3 gives the previous games a brand new lick of paint as well, so both Hitman 1 and Hitman 2 look even better than before. Sapienza, for example, is my favourite Hitman level ever. In Hitman 3, the colours are sharper, the AI is more responsive, and everything feels that little bit more special. The same is true of every level from the previous two games, and man, it's fun. If not for the beautiful levels added on this time, purchase this game so you can get those previous levels upgraded in the way only IO Interactive can do. You won't regret it.
Hitman 3 is available on Microsoft's Xbox Family, Playstations 4 and 5, and Nintendo Switch.
Overall thoughts
This game maybe the last in the trilogy, but it's truly the best Hitman game in the franchise, rewarding legacy players while carefully inducting new players to the franchise. IO Interactive are making a James Bond game after this, and if Hitman 3 is anything to go by, I'm seriously looking forwards to it. The narrative threads from the previous two games aren't ended that neatly, leaving a sequel option to be made. However, thta's not really why you play a Hitman game, is it? The humorous elements aren't there as much either in this game, but the laughs punch harder. You can still kill people with an explosive rubber duck dressed up as a clown if that's your bag however. The only flaw I can really give this game is that it feels like a giant expansion, and it shouldn't do for the price tag. Still get it though, you won't regret it.
And that's my first thoughts! I hope this convinces you to at least play through it, and have a laugh. It maybe 2021, but there's still a pandemic going on, so please keep safe. If you have any questions, ask me here or in the comments.
For The Gamerhub, I've been Davey.